A special Auction day for Kalongo will be announced before Christmas 2020. This day will allow many last-minute shoppers to have the opportunity to buy what they need to celebrate Christmas. About 90% of the population of Kalongo town are Christians.
It will also allow businesses to make last-minute sales before Christmas which is a very welcome relief as most economic activities in Kalongo town and its vicinity have been affected by the coronavirus pandemic and the lockdown. The Kubwor auction which took place on 28th November has also been a much-needed boost to the economy.
People are currently harvesting crops and selling their produce which they also sold at the auction.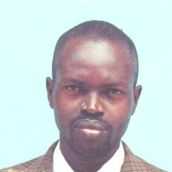 Obonyo Alex is The Kalongo Times, Bureau Chief, Kalongo Town Council. He currently serves on the Board of Governors at St. Charles Lwanga's College Kalongo and on the Pader Abim Community Multipurpose Electric Co-operative Society Limited (PACMECS); a cooperative dealing with the distribution of electricity in the northern service territory. He is a member of the Board of Directors chairing its Finance and Human Resource Committee. Between 2016 to July 2018 he also served on the Board of Governors at St. Kizito Hospital Matany in Karamoja. Alex worked at Dr Ambrosoli Memorial Hospital for 28 years (1990 to 2018), and for 14 of those years, he was the Hospital Administrator. He has a Masters of Science in Health Services Management and a bachelor's degree in Administrative Studies. Obonyo Alex is also a local Kalongo businessman.