A team of 71 choir members travelled to Mbuya Parish in Kampala Archdiocese for a two-day fundrasing event. They included performers from St. Teresa Girls School and St. Mary's midwifery Training School Kalongo who form part of the team incorporated to animate the mass.
The visit has three aims:
to raise funds for the beatification of Fr. Dr Joseph Ambrosoli which is due to take place on the 20 November 2022 in Kalongo Parish, Gulu Archdiocese, Uganda;
to celebrate mass with the Christians from outside Gulu Archdiocese; and
to create awareness of the beatification and what it means. Furthermore, to appreciate the life story of Fr, Dr Joseph Ambrosoli and how it can help bolden our spiritual life to be better Christians and children of God.
The two-day event started off on Saturday 17 September 2022 with a mass and radio talk show on Radio Maria Kampala.
On Sunday 18 September 2022, the main event unfolded. There was a series of eucharistic celebrations which started with a mass at 7.00 am in Luganda and two other subsequent masses at 9.00 am and at 11.00 am with the main celebrants being Fr. Thaddeus Opio from Gulu Diocese and Fr. Ramond Vargas, the Parish Priest of Kalongo Catholic Parish. All the masses were animated by the Fr. Dr Ambrosoli Memorial Choir.
The 11.00 am mass was broadcast live on the major television stations in the country namely; UBC, NTV and NBS among others so those who were not able to attend the mass physically were able to follow it live on their televisions.
After the 11.00 am mass, the fundraising drive was launched at the Kindergarten School adjacent to Mbuya Catholic Church.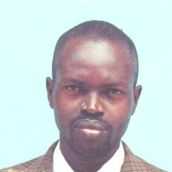 Obonyo Alex is The Kalongo Times, Bureau Chief, Kalongo Town Council. He currently serves on the Board of Governors at St. Charles Lwanga's College Kalongo and on the Pader Abim Community Multipurpose Electric Co-operative Society Limited (PACMECS); a cooperative dealing with the distribution of electricity in the northern service territory. He is a member of the Board of Directors chairing its Finance and Human Resource Committee. Between 2016 to July 2018 he also served on the Board of Governors at St. Kizito Hospital Matany in Karamoja. Alex worked at Dr Ambrosoli Memorial Hospital for 28 years (1990 to 2018), and for 14 of those years, he was the Hospital Administrator. He has a Masters of Science in Health Services Management and a bachelor's degree in Administrative Studies. Obonyo Alex is also a local Kalongo businessman.