Preparations for the beatification of Fr Dr Ambrosoli are continuing in Kalongo as the clock ticks closer to the day of the event. It is due to take place on Sunday 20th November 2022.
With just three days to go and pilgrims already on the way, it's all hands on deck as the town scrambles to finalise the arrangements. Many people are enthusiastic and eager to support the efforts in any way that they can.
Fundraising has continued at pace with support from the Acholi community across the world as the funds expected from the government are still pending.
On 15th November 2022, the Catholic Charismatic Renewal (CCR) set up a stage in the open ground at Kalongo town council where the faithful started flocking. They have started arriving from around the country to fellowship together in celebration of the values for which Fr. Dr Guiseppe Ambrosoli lived and died. The crusade will continue up to 18th November 2022.
Below are photographs showing the current progress in Kalongo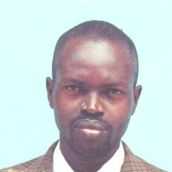 Obonyo Alex is The Kalongo Times, Bureau Chief, Kalongo Town Council. He currently serves on the Board of Governors at St. Charles Lwanga's College Kalongo and on the Pader Abim Community Multipurpose Electric Co-operative Society Limited (PACMECS); a cooperative dealing with the distribution of electricity in the northern service territory. He is a member of the Board of Directors chairing its Finance and Human Resource Committee. Between 2016 to July 2018 he also served on the Board of Governors at St. Kizito Hospital Matany in Karamoja. Alex worked at Dr Ambrosoli Memorial Hospital for 28 years (1990 to 2018), and for 14 of those years, he was the Hospital Administrator. He has a Masters of Science in Health Services Management and a bachelor's degree in Administrative Studies. Obonyo Alex is also a local Kalongo businessman.